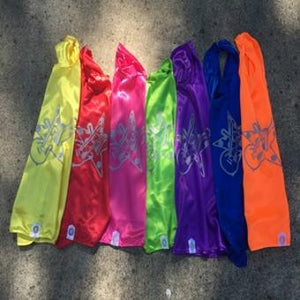 We are super excited for our superhero cape with Yancy logo in silver. Wear your superhero cape as you sing, rock & play and be the superhero that you are!

Our capes are made from 100% polyester satin and have a velcro fastening on the collar. The adult superhero cape is 38" long 

PLEASE NOTE: 10 packs will be sent in assorted colors. If you need specific colors in your assortment, please email us at orders@YancyMinistries.com once you place your order.